European Social Funding for the Health and Social Care Sector in South East Midlands (SEMLEP)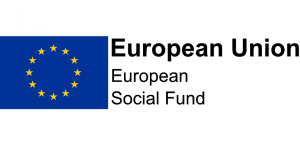 Fully Funded Level 2 and Level 3 Diplomas!
Access Skills have been awarded further funding from
The European Social Fund (ESF)
The ESF, provides funding support, through training helping millions of Europeans improve their lives by learning new skills and improving jobs opportunities.
Access Skills training provision has been successfully selected to support the ESF scheme providing free training and Level 2 and Level 3 Diploma Qualifications for individuals in specific locations in the UK.
"After the course I have a much better knowledge regarding my position and how to perform it to the best of my ability. I have found all information to be relevant and useful. I thought it was very well structured. I have started a new job as a Deputy Manager." (IRIMIA, Candidate feedback report, 2021)
If you live or work in Northampton, Luton, Milton Keynes and Bedford and looking to undertake free full diplomas at level 2 and level 3 in adult social care supporting career development and improving services in the care sector.
This is a one-off opportunity not to miss!
The benefits:
Free funding for a full recognised diploma – (Subject to location and post code).
Flexible remote delivery
Effective and relevant unit content to support the care job role.
1-2-1 remote Tutor support
Improving Compliance and CQC Rating
Refine audits and effectively prepare for inspections.
Flexible completion period after one month first unit submission
Additional Individual units available for CPD and refresher.
Eligibility:
Copy of passport.
Proof of address. (Letter within the last 6 months).
Job description.
Signed Application form.
Completed BKSB (initial skills evaluation)
Need to have lived in England for 3 years.
Employed in the care sector.
Live or work in Northampton, Bedford, Milton Keynes and Luton
Not have claimed funding previously for this project.